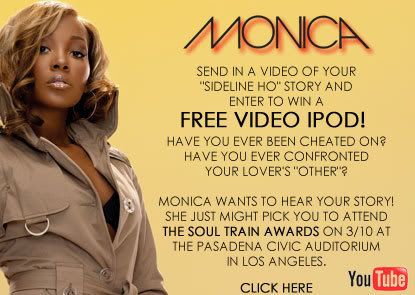 Will if you have a confession make sure you enter this.
A trip to the 2007 Soul Train Awards is a prize. Let us bow our heads in prayer because we are living in the last days. Real talk, the four horsemen of the Apocalypse just passed by my office window blasting
"Spaceships On Bankhead."
source